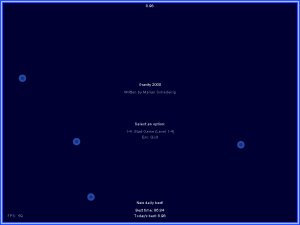 Gravity 2000 is an updated version of my old Amiga game Gravity. Use your mouse to move a puck across the screen. Your puck is surrounded by four smaller pucks, all of which are attracted by your puck's gravity. Throughout the game, the gravitational pull varies. When you collide with any of the smaller pucks, the game is over. Survive as long as possible and beat the highscore.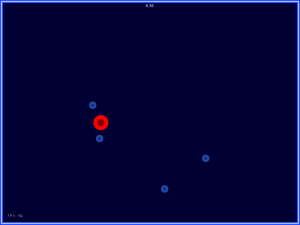 Features:
Simple, yet addictive gameplay
Cross-platform code, runs on Windows and Linux
State / Todo:
Download:
The final release of Gravity 2000 will shortly be available at the Musgit Games website.